So yesterday I posted about the past weekend and in that post I mentioned bartending at work and put a picture of me behind the bar, but of course sans face reveal. I thought it was kind of funny how some people reacted to that. Some people wondered if that was me and others joked I must have lost it at the casino. Hahah. When I first started ManVsLoneliness it was almost entirely and purely just personal writings, you know 'how my day was' and 'what am I doing/where' kind of stuff and because of that there were actually a lot more pictures of myself or of my friends and they were all blurred. I didn't really have much of an audience back then so either a) there was no one to wonder about it or b) no one cared but either way, as MvL began to evolve and I began to explore different topics and write outside of the scope of my self, I gathered more readers but was also departing a bit more from writing about myself and therefore posting pictures of myself. I guess this is the first time in a long while a picture has gone up, so newer readers must have been surprised. Hahah.
My decision to withhold any sort of personal information (name, face, identity really) was not a decision based on the people I would maybe be able to connect with here. It was actually based on the people I already knew. I decided when I started MvL that I would keep it a secret from friends and family so I had to maintain my anonymity on here. You see I was starting with two very big endeavors. I was planning on dedicating myself to a
whole year of not desperately trying to be in a relationship and I was planning on writing about it. Two things I had never really done before in the past. The last thing I needed was to make it known to everyone who knew me what I was planning and having them constantly checking in on me or holding me to some expectation/standard. I wanted to this be completely and wholly my own thing. Whether it succeeded or failed it was up to me to decide and to see it through or not to see it through to the bitter end. I also felt that with no familiar eyes prying just yet, I could get much more open and frank and really dig into wounds with more depth with less self-consciousness. There were no egos here to stroke, no reputations to protect, no one else to consider. Not that I've gone and written some crazy scathing attacks on the people in my life.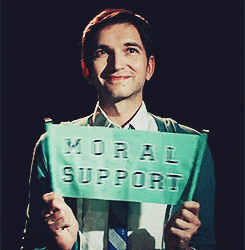 I've always approached many of the projects and obstacles in my life the same as I have with MvL. I don't want anyone to know or tell anyone what I'm planning on doing or currently doing or trying to do. I will ride the wave, overcome if I can overcome, succumb if I must succumb, achieve if I may achieve, and then let others know. It's the same with like, New Year's resolutions or career ambitions or dreams or goals. I've always believed in you know, 'don't say, do'. Do I want my friends and family to know if I am unhappy with my job? Do I want to burden them with the knowledge of my search and dead ends? No. I would rather proudly announce when I've found myself a new opportunity and when I plan on moving on. Yes, there is definitely an air of pride in that. I'd much rather give people reasons to celebrate with me than to commiserate. I'd like people to look at me and go 'oh wow look at how much he's done or look at what he's accomplished' without thinking about how many times I might have fallen before. I'm actually a very private person in the sense of my ambitions or hopes or plans when it comes to the Man personally, but Man in MvL has to be much more open and expressive because well, that's how this platform works best. I hate to say it, but I also don't really like to tell people I know my goals or plans because I feel like most times, people expect you to fail. And that's one expectation I do not desire to fill.
So far, I've been completely happy with my decision, and I really don't plan on changing the course. I enjoy the air of anonymity, living in mystery. It's been fun on here because of how I get to see people view me as a writer, what voice I seem to have. Older, from a different country, I enjoy when people either try to guess my information or, when some is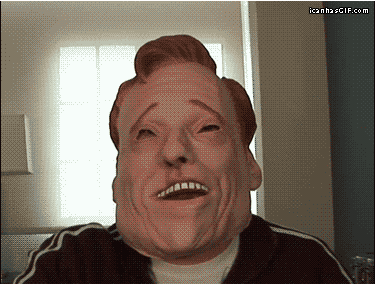 revealed, are surprised by it. As I write and continue to grow and improve, I am encouraged by the words of people who have no real personal connection or attachment to me to precede their opinions. I am a member of an equal community of talented and incredible writers and creators. I've also enjoyed what it has done for my real-world side as well. My friends and family have begun to notice the length of time now that I have been single and are beginning to wonder. They look at me differently. My friends are starting to ask 'so how's the love life' or 'so have you been looking around yet or…' as if they have no idea what other option there possible could be. My family has humorously begun the stereotypical 'who can we set him up with' quest, and when they ask my cousins if they have friends or ask their adult friends if they have kids who they can introduce me to, I just laugh and can say with full honesty and intention that I have no need, no desire, that I am actually happy where I am.
Hey if you want to let everyone know your plans or goals,
by all means let them. Forbes even write an article right after the New Year that one of the best ways to help ensure you achieve your 2017 resolutions is to make sure everyone you know, knows what they are. I completely understand the benefits and purposes of having that support circle who can help keep you accountable, inspired, and encouraged. It just doesn't work for me. I actually become way too pressured. I like surprising people. 'Hey look what I did!'
That's why I still have every intention of at the end of the year, just letting everyone know what I've been working on. Let them see, come into this world that I've been creating day by day, post by post, word by word. And yes, I'll even stop blocking out pictures. Hahah. Oh yes, the post-year MvL still has a lot of plans and projects and surprises in store for everyone. Now of course I can't say anything right now, but someday.
Day 188
Man: 157 Loneliness: 31